Tile is among the most durable and environmentally sustainable roofing choices. Most tile roofs have warranties ranging from 40-50 years, though some clay tile roofs in Europe have lasted hundreds of years. Twin Rivers Roofing is the Fredericksburg & Northern Neck, VA roofing contractor with extensive experience in the installation of clay and concrete tile roofs.
Stay connected!
Sign up for our Newsletter.
Advantages of Tile Roofing
Here are more advantages of this roofing material.
Superior durability and long service life
Low maintenance requirements and lifecycle cost
Wide choice of colors and patterns
Excellent insulating properties for energy savings
Fireproof with a Class-A rating
Environmentally friendly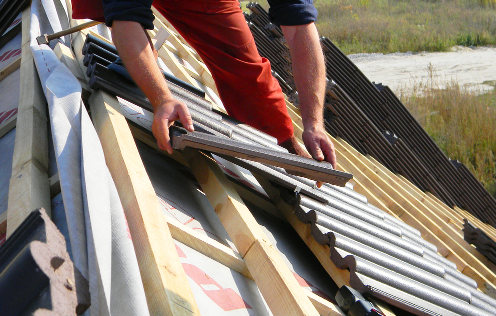 The Difference Between Clay and Concrete Tile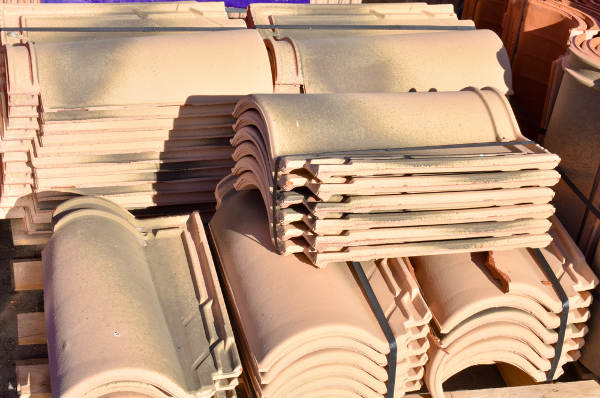 Clay roof tiles are durable, strong and resistant to all weather conditions. They are baked in kilns at extremely high temperatures, which allow the tiles to retain their strength and color for up to 100 years. Clay tiles are available in an array of shapes, sizes and textures, and in many fade-free colors.
Concrete roof tiles have become a very popular choice due to their durability and lower cost. The average lifespan of concrete tiles is about 50 years, and cost is likewise about half that of clay tiles. Concrete tile is a very durable and fire-resistant roofing material, and available in a wide range of colors and designs.
Twin Rivers Roofing is your source for beautiful, durable tile roofing.  Schedule your FREE in-home consultation and estimate today.