Twin Rivers Roofing License & Insurance
Why You Should Make Sure Your Fredericksburg, VA Roofer is Licensed and Insured
Choosing a roofing contractor can be difficult decision. But there are certain things that you should insist on before considering hiring a company to provide roofing for your Fredericksburg or Northern Neck Virginia home or business.
Stay connected!
Sign up for our Newsletter.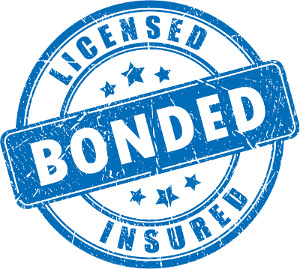 Make sure your roofer is licensed by the Commonwealth of Virginia, with a roofing specialty. It is an important way to be sure that you are hiring a legitimate business who won't "take the money and run."
Twin Rivers Roofing is a Class A contractor, which means we are qualified to work on single contracts for $70,000 or more or contracts totaling $500,000 or more over a one-year period. A Class A contractor must have a company net worth of at least $45,000, and at least 5 years of experience.
Current Insurance Coverage
Before you allow a roofer to set foot on your property to begin work, insist on obtaining a valid certificate of insurance for both workers' compensation coverage and liability coverage. Without this proof of insurance you have no way of knowing if the roofer is covered or not.
If a roofing contractor has no insurance or is under-insured and an accident occurs on your property, guess who may be liable for damages? You!  Many homeowners insurance policies will not cover damage or injuries when a non-licensed or uninsured contractor is involved.
Twin Rivers Roofing has full workers' compensation coverage and up to $2 million in liability coverage on every project we undertake.
Trust the protection of your home and family to the leaders in roofing.  Schedule your FREE in-home consultation and estimate today.